TOP 10 Basketball Socks | BBallWorld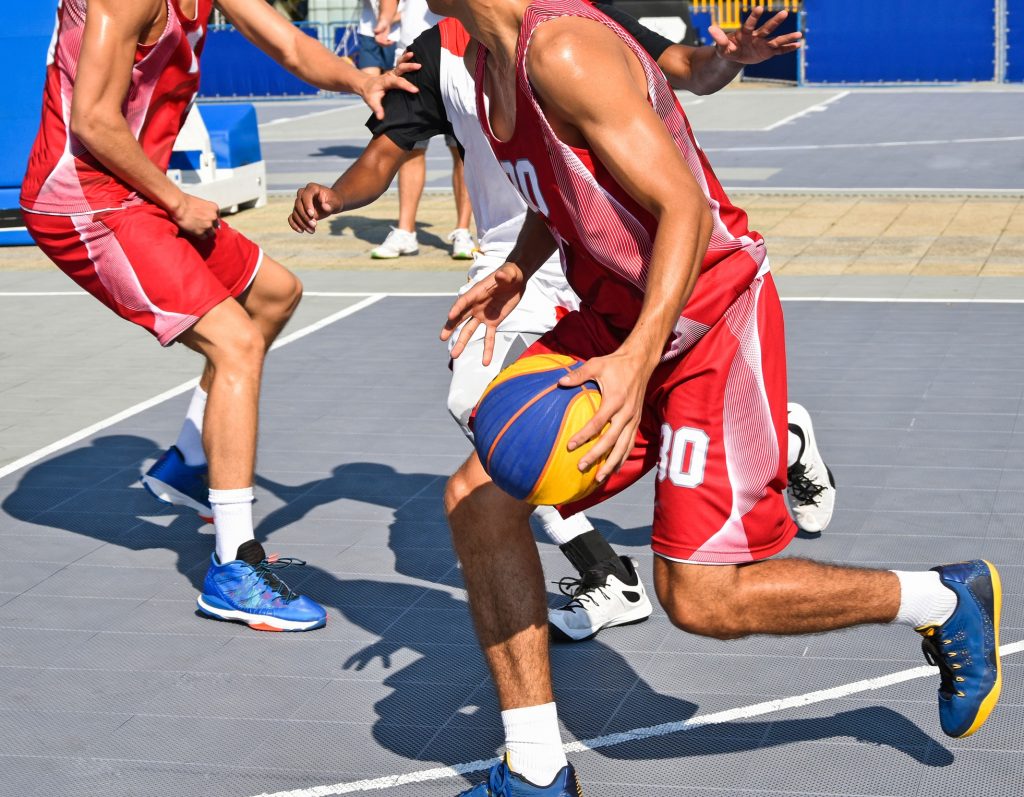 Every year, the US sells about $17 billion worth of athletic shoes and a big chunk of that is basketball footwear.
While basketball sneakers are purchased for a lot of reasons – by collectors looking or a limited edition or fans of a brand – many times people buy them because they think they'll improve performance.
A good pair of shoes and a solid understanding of the basics can take you pretty far, there's something else you can put on your feet to take your game to the next level.
Don't discount the effectiveness of basketball socks.
Your sneakers are what's making contact with the ground, but your feet need that extra support that the right basketball socks can give you.
There are a lot of options out there but we've got the 10 best socks you need to try today!
1) Nike Elite Basketball Socks
We're starting right out the gate with an old school, gold school pair of socks that has become the stuff of legends.
The reason they show up so early in the list? You'll want to start with the socks that have achieved an almost cult-like devotion.
When they first hit the market in 08, they were hard to find yet extremely popular. As soon as they hit the shelves, people snapped them up and resold them at a significant markup.
Here's why people are nuts about them:
First off, they're tailored for the left and right foot, which eliminates bunching from excess fabric.
They're made of a high-performance fabric that brings the price up but lasts for years.
Plus they've got the cushioning and support you need out on the court.
2) Mad Sports Stuff Basketball Logo Crew Socks
If you want to bring a touch of style to the court, you need these basketball socks.
They've got the moisture-wicking properties to keep your feet dry and blister control, but there's one big reason you'll need these.
They come in tons of colors. So while you're enjoying their fatigue-eliminating abilities, you can also express yourself.
3) ChalkTalk Sports Socks
To keep comfortable, you need to keep dry. These socks are specially engineered to wick moisture and dry faster than average.
COOLMAX technology lets air circulate and makes sweat evaporate fast so you can focus on your performance and not your basketball socks.
4) Jordan Ultimate Flight Crew
From the name that revolutionized basketball and became a giant in athletic footwearcomes a pair of must-have basketball socks.
Jordan's Ultimate Flight Crew multi-density has cushioning that protects your feet and reduces fatigue as you pound the court.
Plus, Nike's Dri-FIT technology keeps your feet sweat-free.
5) Athletic Half Cushioned Crew Socks
This next pair of basketball socks has a feature that can be a pro or a con depending on how you like your fit.
First off, these offer fantastic anti-microbial moisture-wicking powers to keep that "locker room/old gym bag" smell at bay.
The thing that some might not like is that they can be pretty snug. While some players might feel constricted, others get a feeling of support.
It definitely keeps the socks in place and keeps them from sliding and bunching.
6) Nike Elite Versatility
Yes, the Nike Elite has variations and yes, they deserve more than one spot on this list.
The Versatility line is a newcomer to the Nike Elite pantheon, having just debuted in 2016. They're still held up to the same standards as the original Nike Elite but there are a few differences.
To start with, the fabric is plusher and less synthetic feeling. The basketball socks also feature a ventilation zone at the top allowing for more air circulation.
Here's where they get REALLY versatile: they're available in crew, mid, and low cuts. This variety of cuts is quite rare in a basketball sock.
7) Jordan Speckle
Once again, the name Jordan appears on this list and with it comes a pair of incredibly stylish socks.
These socks have style for miles and a cushiony soft feel, being made mostly of cotton with a little spandex for give.
The heel and toe are reinforced for long-term use and the arch has a nice supportive band.
Their cuff will fit nice and snug, reducing bunching and falling. They also are tailored to your left and right foot respectively.
8) Under Armour Men's Heat Gear
Long-lasting and thick socks don't have to be restrictive and Under Armour's Heat Gear product is proof.
They're made of 77% polyester, 20% cotton and 3% elastane, giving them a comfy flexibility.
These socks are ideal for those with narrow feet. The extra cushioning is extra plush and helps those with narrower feet stay snug in their sneakers.
There's a tight compression band around the middle of the foot, lending plenty of arch support and keeping your feet fatigue-free.
The socks themselves can be a bit tight so these are ideal for players who need extra compression on their calves.
9) Nike LeBron Elite Versatility Crew
Need a pair of basketball socks that feel practically air conditioned? Then you need the LeBron Elite Versatility Crews.
The sock has the typical arch support with extra support for your ankle. Lots of cushioning helps with the strain of running and jumping.
But what really sets these socks apart are the multiple bands of ventilation. It will feel like there's a cool breeze running through your sneaks all game long.
10) Stance Pyro Basketball Socks
Another great choice for those that need extra ankle support, the Stance Pyro socks deliver that and more. Their ultra-high loft cushioning system not only protects the ankles, it also helps minimize high impact damage.
This sock's main feature is its Saw Tooth design which creates air channels allowing for maximum air flow and breathability. Even the toe box is perfectly engineered. It's linked stitching gives it a flat look and keeps blisters at bay.
At BBall World, we know the ball is life. That's why we're your one-stop shop for the hottest and latest basketball info, tips, and reviews.
Whether you want to improve your vertical or master the lay-up, we've got the inside scoop that helps you go hard in the paint.
Beat the rest and be the best. Stick with BBall World for the latest news on the world of basketball.