The Top 10 Basketball Ankle Braces | BBallWorld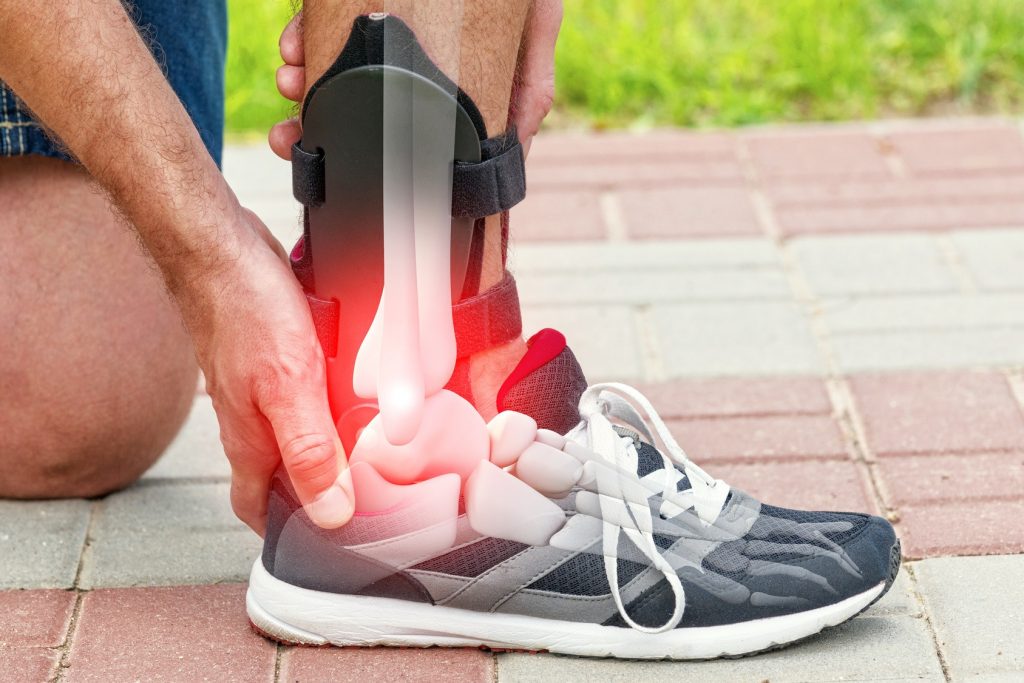 Basketball is a high impact sport. Especially on your ankles.
So it's important to keep your ankles supported while you're playing a sport you love. That way, you can keep playing basketball for years to come.
You want to choose basketball ankle braces that will provide high-quality support while you play. But how do you choose when there are so many on the market?
And what are the most important features besides support in ankle braces? Look no further, we've done the research for you!
We've got the top 10 basketball ankle braces for 2021. Let's break it down.
What to Look for When Buying Basketball Ankle Braces
There are certain qualities you want to look for when buying braces for your ankles.
Before buying an ankle brace, ask yourself the following:
What Will I Use Ankle Braces For? You want to choose ankle braces that work for your needs. If you have serious problems with your ankles, consult with your physician first.
How Do They Fit and Feel? You need them to fit well and be comfortable. Too tight and your foot may get numb. Too loose and you risk injury. Most manufacturers will offer a foot chart. For narrow feet, go a size down. For wider feet, choose a size up!
How Durable Are They? Buy a quality brand to ensure the elastic won't wear out quickly and it won't lose its form easily.
Make sure you wear quality socks to minimize friction.
Now on with the countdown!
1. Copper Joint Compression Ankle Sleeve
Made from copper infused nylon. Copper has been used for thousands of years to reduce inflammation.
This ankle sleeve also has:
Breathable fabric
Will accelerate recovery by stimulating oxygen delivery
Promotes better blood flow
Speeds up recovery
It's also affordable.
2. Mizuno DXS2 Left Ankle Brace
These basketball ankle braces use Velcro. This also allows the person wearing the brace to adjust its tightness.
This ankle brace also boasts:
Polyester and nylon fabrics
A new cut in the heel offering superior movement
3 belts providing better support and stability
This brace is found in four different sizes. However, all of them can be adjusted.
3. Spalding Neoprene Ankle Support
This is a basic model that offers a lot of support.
It also offers:
The ability to fit into high shoes
Universal design that fits both your left and right ankles
Made from a soft fleece like material
Comes with adjustable straps
Along with its advanced moisture management system, this ankle support was designed to enhance performance. And prevent injuries.
4. Copper Compression Gear Premium
As with our other copper infused basketball ankle braces, this one helps reduce inflammation and pain.
It also:
Contains 88% nylon
Promotes blood flow
Offers a fantastic return policy
The reason their fantastic return policy is worth noting is because these premium compression gears tend to run bigger in size. Measure your feet before you place an order.
5. Shock Doctor Ultra Gel Lace Ankle Support
A lot of innovation goes into this unique lace brace.
Here's how:
Provides protection and comfort
Gel padding acts as a shock absorbing layer
Laces ensure the ankle support stays in place
Made of nylon and polyester
Thanks to its man-made materials, you'll also be able to control humidity inside of your shoes.
6. ASO Ankle Stabilizing Orthosis
Their universal design offers the wearer the ability to use it on either their left or right foot.
But that's not all these stabilizing orthosis offers:
Provides plenty of functionality and support
Comes with stabilizing straps that allow you to choose firmness
The figure eight form supports the ankle and offers a cuff closure for a tighter fit
Thin but sturdy, this brace fits a wide range of basketball shoes
7. Aircast A60 Ankle Support Brace
This is a fantastic option for those looking for support and affordability.
You'll also like these ankle support braces because:
The additional side padding and a single strap application makes this support brace easy to put on
Fairly light and thin so you can use them with regular shoes
Innovative design prevents foot from sweating
These support braces may be able to help you boost your performance.
8. DonJoy Stabilizing Pro
The DonJoy Stabilizing Pro's durable, lace-up design helps control inversion and eversion of the ankle.
This stabilizing pro brace will also:
Fits easily into a basketball shoe
POD ankle brace takes away hassle of taping your ankle
POD ankle brace is also lightweight (4 ounces)
Provides "Protection on Demand" preventing your ankles from rolling
Also offer mid-level support without the bulk of laces, stays, or straps.
9. Mueller Adjustable Ankle Stabilizer
These basketball ankle braces are probably the most affordable.
They also:
Are made to be used over socks
Do not require special shoes
Feature a figure eight strap with Velcro
It also offers lateral support and protection to basketball players too!
10. McDavid Classic Lightweight Ankle Brace
The last of our basketball ankle braces is a classic.
Here's why:
Simple design uses laces to secure it
Vinyl materials are used to make this brace durable and light
Comes in multiple sizes
Also, it comes in two different colors but mostly, it's affordable and comfortable.
When You Should Consider Buying Basketball Ankle Braces
It's not always necessary to wear ankle braces. But basketball can trigger injuries through the following actions:
Changing directions quickly
Moving up and down the court
Jumping and landing
Collisions with other players
All of these actions can lead to twisting your ankle. That means the ligaments have been stretched or torn in your ankle. This can lead to a limited range of motion and can be quite painful.
When a twisted ankle first occurs, you should:
1. Rest: Do not put any more weight on your foot or ankle.
2. Ice: To reduce swelling, place ice on your ankle. Do not ice for more than 20 minutes and do not place ice directly on your ankle.
3. Compression: It can help reduce swelling, as well as immobilize and support the ankle.
4. Elevate: Place the ankle above heart or waist.
Most importantly, take care of yourself on and off the basketball court!
We eat, sleep, and breathe basketball. We know you do, too. So contact us to help you reach your basketball dreams!