Best Basketball Shoes Of 2021 | BBallWorld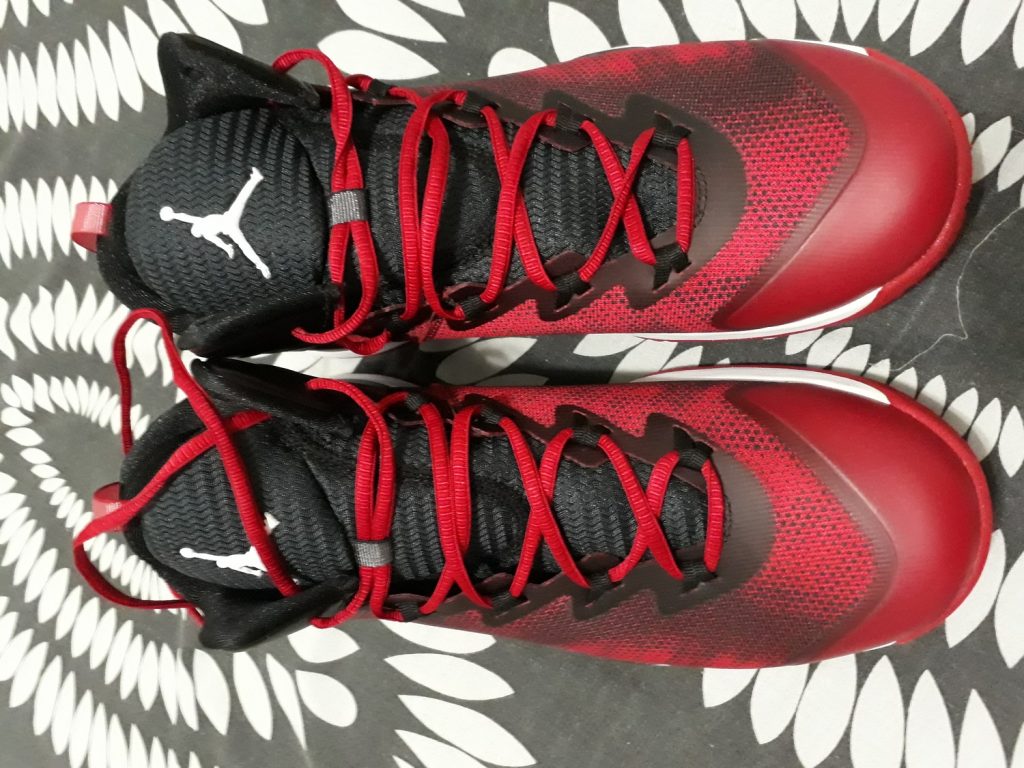 Ready to boost your game while looking stylish on the court? Make sure your gear includes at least one pair of the best basketball shoes around.
Sales of men's athletic shoes comes in around the $10.4 billion mark every year. That's 20% of the global footwear industry! The good news is that gives you plenty of choices. The bad news is that too much choice can be overwhelming.
We're here to help you sort the ordinary from extraordinary so you can sport the best basketball shoes on the market today.
Air Jordan XXXI
Michael Jordan and his namesake Air Jordan shoes are the stuff of legend.
In 1984, Nike designed a shoe expressly for the new and promising basketball star. Despite some push-back in the form of a ban from the NBA (because the shoes weren't regulation color), Michael Jordan wore the shoes for every game.
In 1985, Nike released the Air Jordan I for sale to the public and the rest, as they say, is history.
Now we're at Air Jordan XXXI. It's the top sneaker in Nike's expansive Air Jordan 2017 lineup. It boasts a classic style while using contemporary technology for performance, comfort, and durability.
There are also style elements that connect the shoe to its history. Most notable are the Nike swoosh alongside the "Jumpman" logo depciting Michael Jordan in action and the word "BANNED" printed along the length of the sole.
Nike LeBron XIV
In 2003, when Nike signed a high school basketball player to a $90 million endorsement deal, history was made once again.
LeBron would be the first NBA rookie to have legions of fans in Cleveland — and beyond — buy his debut shoes. A range of styles were released as he racked up points, MVP awards, and earned NBA Championship rings.
The Nike LeBron XIV is the latest in the lineup and, like the man himself, doesn't disappoint on the court.
These are among the best basketball shoes in 2017 because they're lightweight yet can endure the punishment of a player who fights for rebounds and hustles around the net. It has Flywire technology for breathability and patented Hexagonal Zoom Air pods for maximum comfort.
Adidas Harden Vol. 1
All-Star James Harden isn't new to basketball or big-dollar endorsements. But in 2015 he signed a $200+ million deal with Adidas that shook the world of sports sponsorship.
The Adidas Harden Vol. 1 is the superstar's first signature shoe with Adidas. It ranks among the best basketball shoes in 2017 because its classic, elegant style makes you look good. It's Primeknit uppers and responsive cushioning make you feel good whether guarding or dribbling down the court.
Adidas Crazy Explosive 2017
These lightweight and super stable basketball shoes don't have an NBA star's name on them. But don't let that fool you into thinking they don't deserve a place on the list of best basketball shoes.
Crazy Explosive 2017 has Adidas' trademark Primeknit upper keeps your foot stable and comfortable. The layers of cushioning keep you agile on the court for quick pivots and jump shots.
The low cut also makes them popular on the street. And the Crazy Explosive Line of basketball shoes includes high-performance styles for women.
UA Curry 3 Low
Under Armor is relatively new to the basketball court. But the footwear they designed with and for NBA Champion Steph Curry is a strong performer.
The UA Curry 3 Low makes the list of the best basketball shoes in 2017 because the low cut is great for pick-up and league games alike.
These shoes are sleek and lightweight. Their simple design and range of colorways will give you style. The patented UA Charged Cushioning will boost your game.
Nike Kyrie 3
There's a reason why Nike has 93 percent of the U.S. basketball shoe market. Kyrie Irving is also on their superstar endorsement roster.
Since joining the NBA in 2003, Kyrie has played for Cleveland and knocked the socks off fellow players, fans, and critics alike.
The man's agility, speed, and ability to sink remarkable shots have helped make the Nike Kyrie 3 a top-seller in 2017. So has the shoe's stability and function from Flywire technology and proprietary traction. Subtle style elements pay tribute to his late mother and make this shoe as tender as it is tough.
Nike Zoom KD 9 Elite
Like so many deals to endorse top athletes, there's a story behind Nike's connection to NBA All-Star and Champion Kevin Durant, the name behind the Zoom KD 9 Elite. And it involves rapper and businessman Jay-Z.
It was Jay-Z's sports management company, Roc Nation, that negotiated the $30 million a year for 10 years endorsement deal that brings us the Zoom KD 9 Elite.
It's among the best basketball shoes in 2017 because it provides responsive control. The proprietary Zoom Air cushioning allows natural motion and is thicker in the heel for optimal cushioning of hard landings. The thinner cushioning at the front enhances control.
The Flyknit upper provides an outstanding fit and feel with the right combination of breathability, stretch, and support.
The latest in Durant's signature line comes in new colors and includes many subtle commemorations of his career.
Adidas D Lillard 2.0
Adidas didn't hesitate to sign All-Star Damian Lillard after he won the 2013 NBA Rookie of the Year title. Lillard's signature basketball shoes have been on the best-seller lists ever since.
The D Lillard 2.0 is unique among the best basketball shoes in 2017 because of its sock-like design. The fit is natural and seamless, resulting in flexibility and support. Adidas' proprietary Puremotion+ mimics the natural motion of the bare foot for traction, flex, and speed.
This shoe is lightweight and known for its bounce and comfort.
Choose the Best Basketball Shoes for You
There's no question that the right gear can help you build skills. Good shoes will give you comfort and performance and help prevent injuries
But with so many great shoes to choose from. How do you decide?
Consider the following when figuring out which are the best basketball ball shoes for you:
Affordability
Level of play (e.g. casual, semi-pro, etc.)
If you have any previous injuries that increase the need for protection
But how do you decide which are the best shoes for you?
Design that suits your style — on and off the court
At BBallworld, we want you to get the most out of your basketball experiences. Drop us a line to tell us what shoes are your favorite. Better still, follow us on Facebook and tag us in pics of your new kicks!