Best Exercises to Increase Your Foot Speed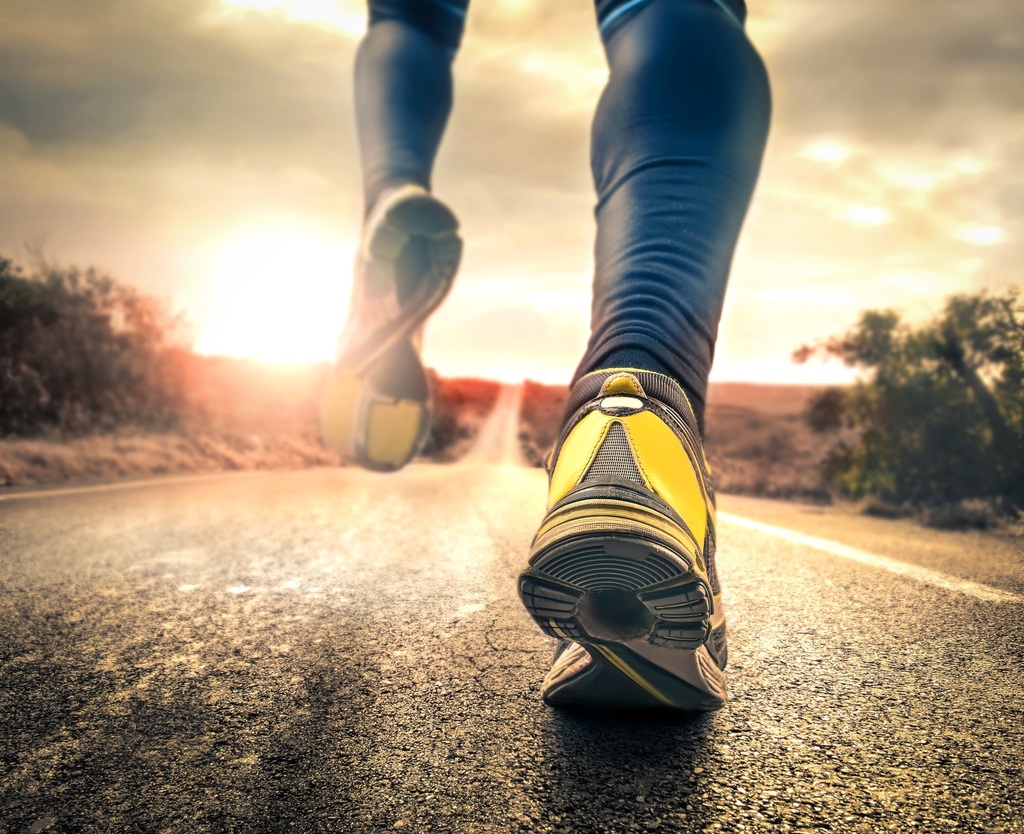 Basketball players all know that great foot speed is the difference between explosive scoring and spending time on the pine. Unfortunately, benchwarmers don't make history.
You work, have the fundamentals down in your game, and still, you're unsatisfied.
The reason is simple. You want a first step like Kobe.
Great speed means better scoring averages and the ability to be tougher on defense. Does everyone forget how Michael Jordan's work on conditioning made him Defensive Player of the Year?
Putting in time in training your feet won't just equal more points. You'll be able to shut down the opposition.
Interested?
Better buy stock in an ankle brace company. Master these exercises and you'll be breaking the ankles of your opponents as they watch you flying by.
Let's get faster:
1. Jump Rope for Great Food Speed
Remember when Rocky had to go to Russia to save the United States? Do you remember how he defeated communism single-handedly?
By jumping rope, of course.
If Rocky toppled the Soviet Empire by jumping rope it might just increase your foot speed.
A long-held secret of boxers, who need amazing speed in the ring just to not get knocked out, most of the best basketball players depend on jumping rope too in order to increase foot speed.
Pro tip: Vary the length of your jump roping workouts by using a round timer or interval training.
By switching between endurance and interval workouts you can simulate real game experiences with the shifts between explosive speed and endurance that are required on the basketball court.
Jumping rope burns a ton of calories too. It increases dexterity, balance, and foot speed, and can be done almost anywhere.
Some training experts say "Jumping rope for 10 minutes at 150 turns per minute is equal to 30 minutes of running between six and seven miles per hour."
Jumping rope won't just increase your speed on the court, it will also shorten your training time when used properly.
Incorporate skipping rope into your workout and you'll never have to miss one.
Speaking of other types of athletes who can teach us hoops players a thing or two about foot speed, what about football players?
The best and fastest athletes in football swear by ladder drills.
2. Ladder Drills
Football players, specifically wide receivers, have to have a great step to get beyond defenders and score. Just like basketball players do.
It's no coincidence that many of the best wide receivers in the NFL were also standouts in basketball. They train to be faster than defenses and can blow by secondaries to enter the end zone.
Don't believe you can learn a thing from football training? Take a look at this video of Cleveland Browns WR Andrew Hawkins as he uses modified ladder drills to redefine the term "fast."
When using ladder drills, the possibilities are endless. From Lateral Drills, One Step Drills, Sidestep Drills, Crossover Drills, and Hop Drills, to a number of variations in-between, spend some time on the ladder and you'll be making speed gains in no time.
Don't want to invest? You can make your own at home with chalk or tape.
Or practice on the court with athletic tape.
While you at the court you should probably do some line Line Jumps as well.
3. Line Jumps
You can use the lines on the basketball court to improve your speed and agility. Line jumps are performed by standing next to one of the lines on the court and jumping over it from side to side.
Varying the speed and height of your jumps will also work to help balance. Also, varying the rest time between sets prepares your legs for explosive speed bursts.
Try a number of different Line Jump routines. Change the duration from 30 seconds to one minute and so on, watching the clock.
Also try doing single leg line jumps, as well as line jumps with both legs. These variations can build your speed faster.
Pro Tip: Give your line jump routine a boost and bring in your jump rope.
An added benefit of performing Line Jumps on your home court is that you'll be getting to know the boundaries even better. Knowing your home court like the back of your hand can mean the difference between a diving save and the ball slipping off your fingertips.
That's part of the reason basketball coaches love seeing their players do Line Jumps. And all of us know they love making us run.
4. Sprints and Interval Sprints
There's no getting around it. If you want to get faster you're going to have to run.
The fastest basketball players know to vary their conditioning program between distance running and sprints. Just as with the Line Jumping and jump roping exercises, interval training is needed for creating super speed.
Running the lines on your home court will make you faster. Switch between a light jog and a fast speed burst and your quickness will start increasing right away.
Just make sure to stretch between sessions.
6. Stretching for Foot Speed
Often overlooked, stretching is key for any player trying to improve their speed on the floor. A routine of increasing flexibility in your ankles and toes especially will keep your wheels running in top shape.
Stretching regularly between conditioning drills will help create explosive speed. Your parts need to respond when you're leaving defenders behind like they're glued to the floor.
The NFL has shared a  toe, ankle, and leg stretching regimen that's sure to keep you flexible and healthy while working on your speed. Remember, the biggest enemy to getting faster is missing training days.
By stretching and focusing on flexibility you will miss fewer practices and have the same foundation the great first-step artists built their careers on.
7. Be A Blur
Now that you're on your way to the hoop faster than defenses can believe, what are you going to do when you get there?
Click here to learn how to take the ball to the hole strong and jump out of the gym after you leave your defender behind.