Basketball Backpacks for Serious Players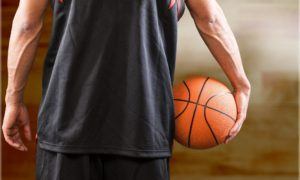 Basketball is one of the most popular sports in America.
In fact, earlier this year it surpassed baseball to become the country's second-favorite sport (behind football).
If you love to play, you're likely to have acquired tons of gear, including basketball shoes, shirts, knee pads, clothes, and balls. Taking it all to and from the court can be a hassle, which is why you need the right bag to store it all.
In this article, we'll give you our ten favorite basketball bags. Read on to find the perfect one for you.
Top 10 Basketball Backpacks on the Market Right Now
Whether you're an aspiring player or a weekend warrior, one of these bags will suit you.
1. Nike Team Swoosh Backpack
The Nike Team Swoosh backpack is often used by soccer players, but it's also one of the best basketball bags, too.
There are large mesh pockets to store everything you need, including side pockets for water bottles. Best of all, there's a fold-out pocket. It looks small and inconspicuous, but once you open it, you can store your basketball in there easily.
The bottom of the backpack is made from water-resistant tarpaulin, so you don't have to worry about your belongings getting wet or damaged when you throw it on the floor.
Inside the backpack, there's an extra compartment for wet gear, so you can store shoes or dirty clothes separately from the rest of your things.
2. Bagland Laptop & Basketball Backpack
This 19 x 9 x 12-inch backpack is perfect for those who need to carry lots of other things as well as their basketball gear.
It features a dedicated laptop compartment, which will store any 13-14-inch laptop safely and comfortably at the back. The outside is adorned with various zipper and mesh pockets, which allow you to keep everything organized.
You can keep your basketball on the outside by slipping it into a stretchy pocket attached to the front.
3. MIER Basketball Backpack
Unlike other basketball backpacks on this list, the MIER backpack stores a basketball on the inside.
This makes it large and bulky, but that doesn't mean it's any less comfortable to wear. The wide shoulder straps are padded, and there are added sternum straps to reduce the load on the back.
Specialized pockets include a 17-inch laptop compartment, a velvet-lined pocket for valuables, and another pocket lined with a layer of aluminum film.
All in all, it has a 40L capacity. This makes it suitable for short trips as well as basketball games and training.
4. Hard Work Sports Basketball Backpack
You don't have to spend an arm and a leg to get good quality gym bags. While some models can cost up to $300, the Hard Work Sports Basketball Backpack is only $29.99.
The Hard Work Sports Backpack has a slimline design. Instead of a round, bulky shape, it's flat and square. This makes it easier to carry.
It also has a 100% lifetime guarantee, so you can have peace of mind with your purchase. If you're not happy with it, you can send it back and receive a full refund.
5. Under Armor Undeniable 3.0
Steph Curry made Under Armor popular with basketball players after signing a deal with the company in 2015. Now, it's known as a great supplier of sports backpacks.
The Undeniable 3.0 is a robust backpack with plenty of padding to protect your belongings and enhance its ergonomic design. You can unzip the entire top part of the bag and open it up to store your belongings in the large compartment underneath.
A row of webbing loops on the front of the bag allows you to attach objects to the front, and an organization sleeve keeps your valuables separate.
6. Nike Hoops Elite Max Air Team 2.0
Nike dominates the basketball market with a whopping share of 93%, so it's unsurprising that they have more than one product on this list.
The Nike Hoops Elite Air Max Team 2.0 backpack has plenty of room for clothes, shoes, books and a ball in this bag. You won't have to dig through the bag to find any of it, as it can all be stored neatly in separate compartments.
With a sleek design and such a powerful brand name, it's easy to see why this basketball bag is so popular.
You can get it in a range of colors, including red, blue, gray, green, or even camo.
7. Vizari Sport Solano Backpack
At just $21.99, the Vizari Sport Solano Backpack is the most affordable all-in-one basketball bag on our list.
A ball can be stored in the large pocket at the bottom, and mesh compartments on the sides are big enough to fit shoes and water bottles. That leaves plenty of room in the main part of the bag to store anything else you need to carry.
It measures 11 x 8.5 x 18.5 inches. Due to its smaller size, it's generally recommended for younger players.
8. ESVAN Proof Drawstring Gym Bag
If you don't need to carry a huge amount of gear but still want something to store your basketball, this is the bag for you.
This drawstring bag is big enough to fit a basketball, and an outer zipper pocket gives more space for smaller items.
Despite the simple design, the ESVAN Proof Drawstring Gym Bag is still strong. The straps are made from a thick cord to support the weight of what's inside the bag. They're also soft, so they won't cut into your shoulders.
It's available in two sizes and comes with a 100% satisfaction guarantee.
9. G-1 Tech Laptop and Basketball Backpack
This backpack is ideal for college students, as it's designed to store books, a laptop, a basketball and gear all in one bag.
There are more than ten compartments, so you'll never be short of space.
The thing about this bag is its built-in USB port, which allows you to charge your devices on the go. It's placed on the outside of the bag, which means that you can use your phone and charge it while you're wearing the bag.
10. Nike LeBron Max Air Ambassador
LeBron James is considered the face of basketball by many, and if you're a fan, you'll love this bag.
It's by far the best-looking bag on this list, with a black and gold design that gives it an aesthetic edge. Choose this basketball backpack, and you're sure to make an impression on the court.
What Every Basketball Player Needs
These basketball bags are some of the most in-demand products for players.
However, there is a whole range of gear and equipment that players need in order to make training easier. Basketball hoops allow you to practice at home, well-designed shoes help you move faster, and jerseys make you look great while you do it.
To find out what other products to buy, see our list of great gifts for basketball players.