The Ultimate Guide To The Best Outdoor Basketball Courts In The World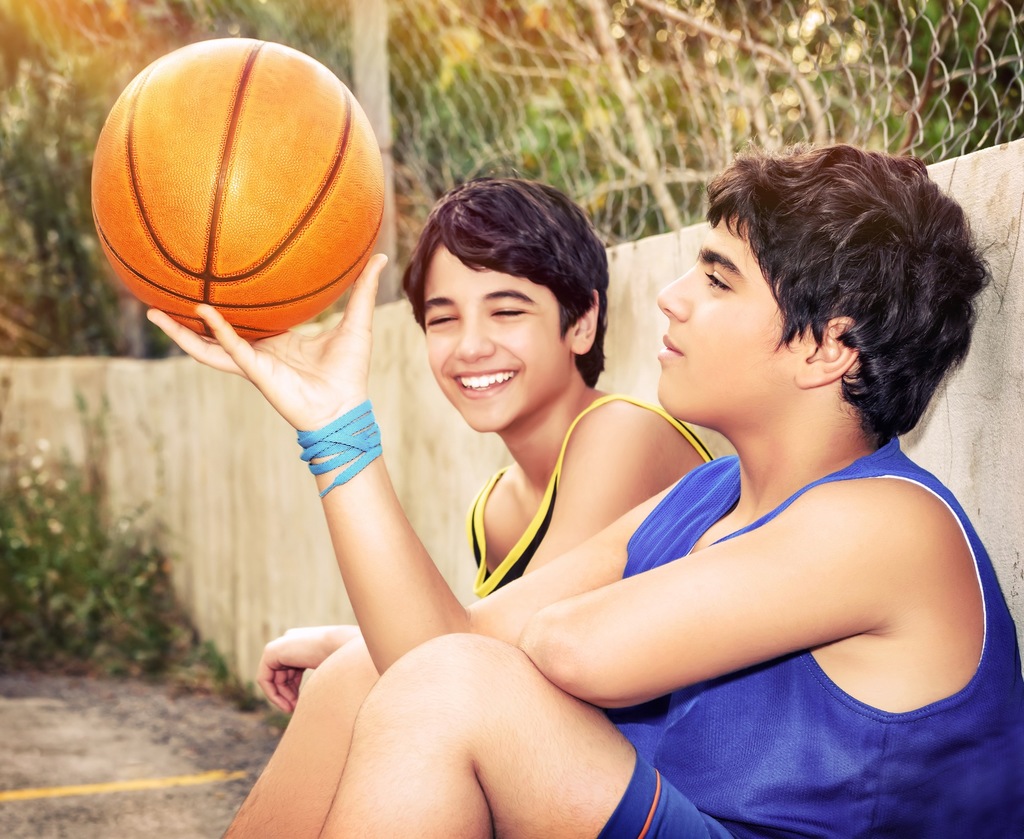 Do you have a bucket list? If so, we're guessing that you probably have some well-known travel locations on there (Eiffel Tower or Great Barrier Reef, anyone?)
But, if you are an avid basketball fan, have you ever considered visiting the best outdoor basketball courts in the world?
Whether you're traveling to a foreign country or considering a fun staycation in your home city, there is no shortage of amazing courts out there.
Rucker Park (Harlem, New York)
Famously known among both amateurs and professionals, Rucker Park is iconic for being one of the best outdoor basketball courts in the world.
Its history is chronicled in the 2000 movie On Hollowed Ground: Streetball Champions of Rucker Park. Many famous NBA athletes such as Kobe Bryant, Pee Wee Kirkland, and Satch Sanders, have perfected their basketball skills at Rucker.
Even today, many people come to Rucker Park with hopes of becoming a top NBA athlete. In addition to that, it has become a well-known place for community and connection.
Rucker Park first held tournaments in 1946. Today, the park still holds many local tournaments to help raise funds for disadvantaged children. Next time you happen to be in the Big Apple, take a visit on over to Harlem.
3D Basketball Park (Munich, Germany)
When you think of the conventional basketball court, you think of a flat, rectangular surface with a few white lines, right?
The Germans developing this court had a different idea: they made it in a 3D shape. It's one of the best outdoor basketball courts out there, and it's also one of the most unique.
The court has soft orange tartan coverings and two standard baskets. The court has some different curves and depths and heights (like small hills on the court).
Overall, it's aesthetically beautiful — just be careful not to trip!
Floating Basketball Court (Lake Tonle Sap, Cambodia)
In Cambodia, there's a floating pig farm. Yes, you read that right.
It's just a part of the local culture. Also, within the Chong Khneas village, there are also floating schools, markets, churches, temples, and yes, one of the best outdoor basketball courts in the world.
So, yes, it's possible to play basketball rain or shine, on land or on water, and even in the middle of a freshwater lake.
Next time you happen to be in Southeast Asia, grab your shoes and ball and get playing. Chances are, it's a once-in-a-lifetime chance.
Pigalle (Paris, France)
Feeling tired of standard asphalt and white lines with haggard bleachers? Tucked between modern apartments, this imaginative basketball court would like to have a word with you.
The Pigalle is legendary. It's bright, it's iconic, and its colors and hues are essentially unforgettable. In fact, it was just recently remodeled from its bright colors into a gorgeous blue, pink, and purple gradient.
And, we're not just talking a colorful court. The surrounding walls and backboards are decorated to commemorate the urban art appreciation as well.
This court even leaves top graphic designers drooling.
Venice Beach Courts (Los Angeles, California)
Need a little bit of California sunshine in your life? Want to play basketball on one of the most famous beaches on the West Coast, where the gorgeous Pacific Ocean lies just a few steps west of you?
Venice Beach Courts not only offers the best outdoor basketball year-round (does California even have seasons), they also offer fiercely competitive pick-up games.
If you want to shoot hoops on the courts featured in White Men Can't Jump and American X, this is the bucket list item for you!
David Crombie Court (Toronto, Canada)
Nestled just in the downtown and consistently voted as one of the best outdoor basketball courts, the ground of this beauty is bright, fire-engine red. The backboards are a jagged marble and stone.
In between games, enjoy the rest of the park's assets, including a wading pool, two children's playgrounds, and a dog area.
City Wall Rooftop Court (Dubrovnik, Croatia)
The City Wall Rooftop Court is in the middle of a seemingly crowded neighborhood. It's meddled in with a plethora of terracotta roofs over the backdrop of the Asiatic Sea.
Oh, and it's on a rooftop, which naturally takes your playing skills up a notch (pun intended).
Hannah's Beach Resort (Pagudpud, Philippines)
If you're looking for a beautiful, tropical getaway, consider heading on over to the Philipines.
This resort has one of the best outdoor basketball courts in the world because, well, the court is just a few steps away from the turquoise ocean.
The court lies directly in front of the ocean sand. When you get too sweaty from playing with your travel buddies? Just take a dip into the ocean to cool off. What a great way to spend your afternoon!
Styra (Athens, Greece)
Looking for another killer view? Look no further than one of Airbnb's top 40 destination villas.
While shooting hoops, you'll have killer cliffside views of the stunning Aegean sea, access to two nearby dining areas, a stone barbecue, and a Turkish steam room.
Looking to combine your love of travel with your love for basketball? Consider adding this fun Greek spot to your basketball bucket list!
Final Thoughts on The Best Outdoor Basketball Courts
While there are limitless basketball courts in the world, these famous ones are worth visiting and playing on. From unforgettable views to meeting new people and experiencing new cultures, one thing is for sure: the world loves basketball.
At Bballworld.com, we're all about teaching you everything there is to know and love about basketball. Check out more of our expert tips today!